As part of the childcare staff at American fitness, our main job is to keep children safe while their parents WORK OUT!
We help parents ease their minds knowing their children are well taken care of. While the kids are under our care, they may watch tv, color and play with the toys that are being provided. While in our Kids center, We encourage them to share, take turns and use their manners during their visit.
Drop off your child with a clean diaper and provide diapers and wipes in case they need a diaper change while in childcare
We ask the parents to help us by understanding and promptly responding if their attention is needed in childcare for following situations:
Please don't bring toys from home. It causes trouble when the kids don't want to share or if it gets misplaced or it brakes. (exceptions: Electronic Pads are allowed on your own risk, bring them Charged) Do not bring sick Children
Infants (Age-2 months to 12 months) We will place them according to comfort zone- we can use what you provide or/and we have bouncers, Jumpers and bumbos. (please let us know if you want to apply any restrictions) We will carry them when its needed. Please bring the bottle prepared, if they need it
Thank you for bringing your children to us! We love that you bring your little ones to our childcare and we are delighted to be able to watch them while you get your work out in!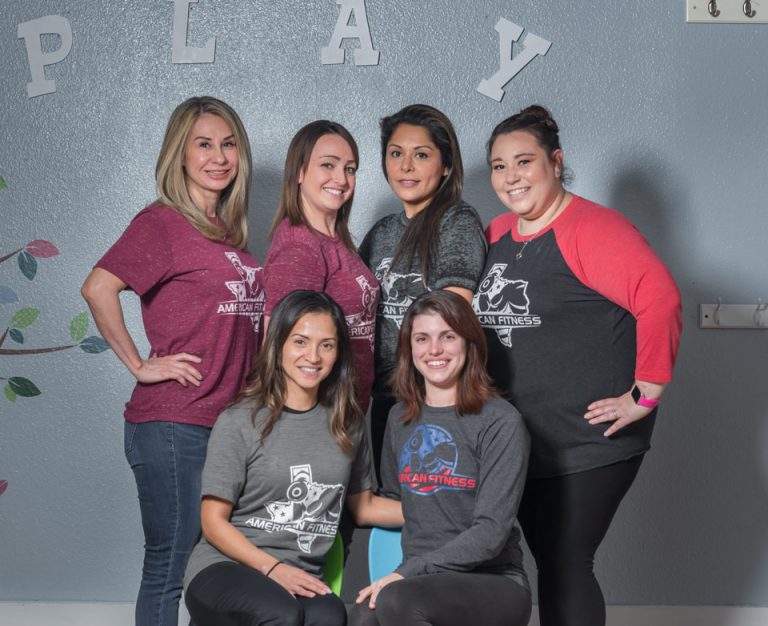 SPECIAL NOTICE: BEGINNING MARCH 17TH, DUE TO THE COVID-19 AFFECTING OUR COMMUNITY, OUR KIDS CENTER HOURS HAVE SHORTENED TO MORNINGS ONLY.
THE CENTER WILL BE CLOSED AFTER 12PM DAILY UNTIL FURTHER NOTICE. THANK YOU!
7:45am – 12:00pm | 4pm – 7:45pm

7:45am – 12:00pm | 4pm – 7:45pm

7:45am – 12:00pm | 4pm – 7:45pm

7:45am – 12:00pm | 4pm – 7:45pm

7:45am – 12:00pm | 4pm – 6:30pm